Current Projects
The Good Nurse
2002
Amy Loughren
Suspicious that her colleague is responsible for a series of mysterious patient deaths, a nurse risks her own life to uncover the truth in this gripping thriller based on true events.
George and Tammy
2022
Tammy Wynette
A look at the romance between famed country musicians George Jones and Tammy Wynette.
Armageddon Time
2022
Maryanne Trump
A deeply personal coming-of-age story about the strength of family and the generational pursuit of the American Dream.
Partner Sites
Bill Skarsgard
Elizabeth Olsen
Viola Davis
*** apply to become a partner with us ***
Choice Affiliate
*** currently not accepting ***
Jessica Supports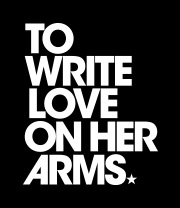 TWLOHA is a non-profit movement dedicated to presenting hope and finding help for people struggling with depression, addiction, self-injury, and suicide). TWLOHA exists to encourage, inform, inspire, and invest directly into treatment and recovery. You can read about Jessica's support here.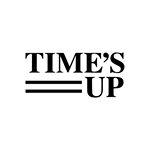 TIME'S UP NOW is an Anti-Harassment Action Plan formed by 300 prominent actresses and female agents, writers, directors, producers and entertainment executives to fight systemic sexual harassment in Hollywood and in blue-collar workplaces nationwide. The initiative includes a legal defense fund, backed by $13 million in donations, to help less privileged women — like janitors, nurses and workers at farms, factories, restaurants and hotels — protect themselves from sexual misconduct and the fallout from reporting it.
Fan Donations
image source
If you have photos or videos of Jessica Chastain you have taken personally or collected during the years and you wish to donate them to the site,
read how to do and get in touch with us
.
Site Information
Jessica Chastain Network
jessica-chastain.com
Maintained by
Claudia
(Previously Luciana, Lindsay & Michelle)
Online since
March 1, 2010
Contact the owner
via
form
Read our 
Disclaimer
&
Privacy Policy
Visitors
For optimal viewing: This website is best viewed in a resolution of 1024 or higher, 32 bit color, and in Mozilla Firefox. Javascript, CSS and Tables.
This is an unofficial website!
We have no official affiliation with Mrs Chastain or her management.
Candids Policy

This fansite is strictly against any paparazzi or stalkerazzi pictures. We will not support any kind of bashing or privacy intrusion into Jessica's life and/or the one of people around her. We will also not post any gossip or rumors on private life matters.
Jessica is featured on November 26th issue of The Wrap (aka The Actors issue). The feature is called "Her again?" talking about another great year she's having.
… When she went up for the Brad Pitt film State of Play, the word she heard back was blunt: "An unknown will never be cast opposite Brad Pitt."
"I felt like a failure," Clastain told The Wrap recently. "It was a year of getting really close and then not booking the job. Someone told me. 'At one point someone is going to take the leap on faith with you – and once that happens, you're going to get everything/ At the time I didn't believe it, but once I started booking things, it was non-stop."

Oh, and four months after Chastain was told that an unknown would never be cast opposite Brad Pitt, Pitt was cast opposite her in Terrence Malick's The Tree of Life.
Check scans added in our gallery.